KindheARTed students feature in hospice campaign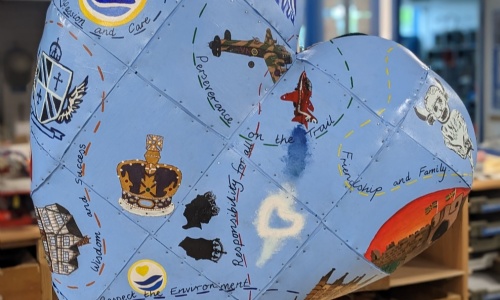 Visitors to the city centre are enjoying artwork created by talented students and staff as part of a major fundraising campaign by St Barnabas Hospice.
Their work is featured on the HeART Trail, with heart-shaped pieces placed around the city centre and across Lincolnshire.
The William Farr School heart can be seen in the O2 mobile phone store in the Waterside Centre. Once the summer campaign has finished, the artwork will be displayed in the school's reception.
Headteacher Mr Knowler said the school was "incredibly proud" to take part in the campaign.
"St Barnabas Hospice is a charity close to all of our hearts," he said. "Many staff and students have stories of relatives and friends who have experienced the wonderful care provided by the hospice.
"Our students, supported by the Design & Technology and Art & Design departments, have created a terrific piece of artwork that members of the public can find and enjoy as part of the hospice campaign."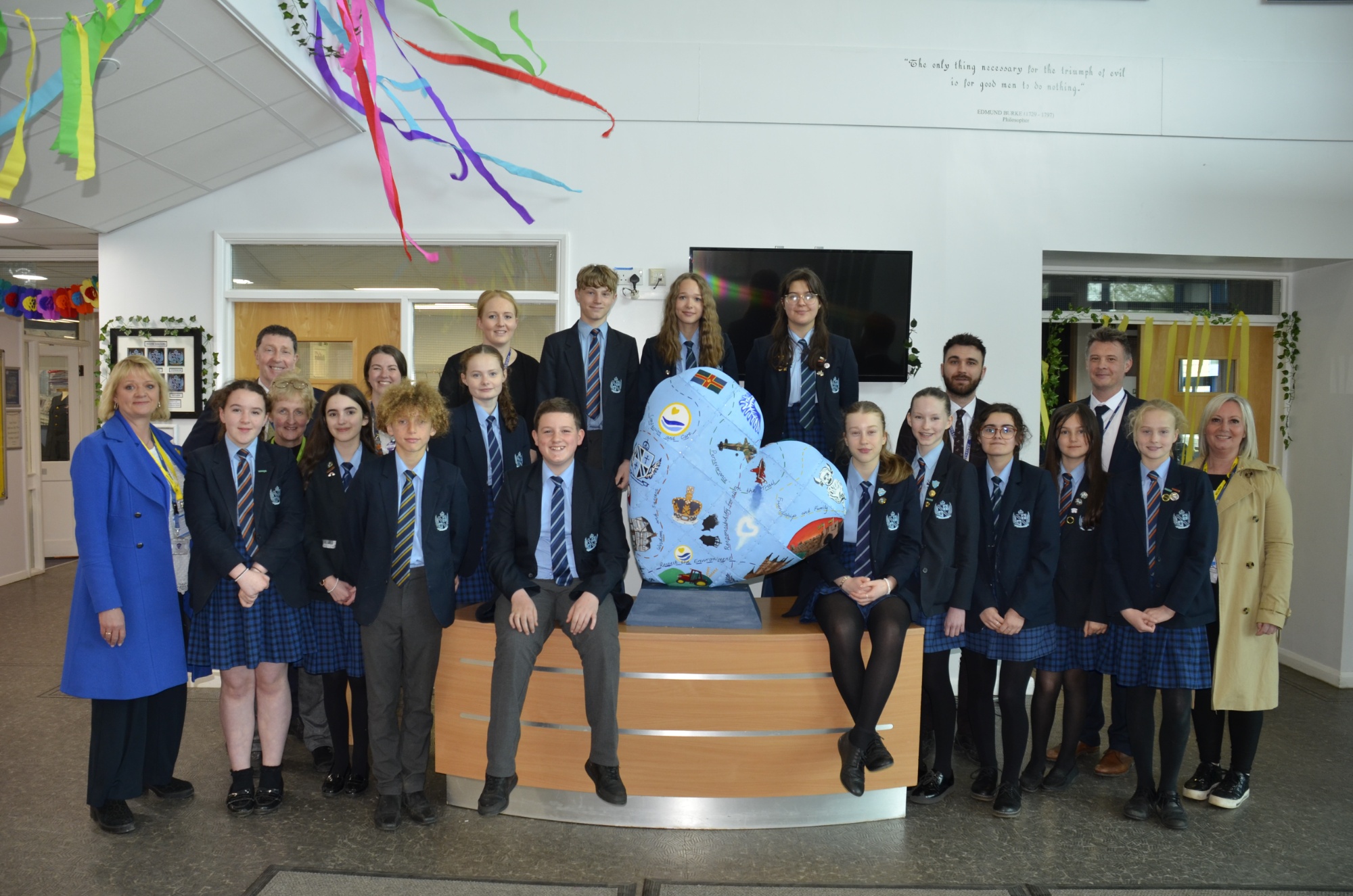 The Head of Design & Technology, Mr Price, and Head of Art & Design, Miss Porter, are behind the school's efforts.
Mr Price said students had been working on the project for 12 weeks.
"We had a competition to create the best heart designs and, from it, Miss Porter and I brought the winners together. The group included six designers and a further eight painters from Years 7, 8 and 9", he said.
"The heart was manufactured in the department and then we moulded the various ideas together to come up with the final design."
Miss Porter said: "The students have demonstrated perseverance, built friendships and have shown their responsibility in representing our school and the important work that St Barnabas does; bringing their design to life."
The school is celebrating its 70th year and the hospice its 40th.
Mr Knowler said: "The school is celebrating its 70th anniversary this year and with the hospice celebrating its 40th, this was a great opportunity to collaborate on such an important project.
"The William Farr School heart shows our appreciation of the county, which underpins our school vision that all members of the school community have opportunities to engage with 'life in all its fullness' (John 10:10).
The hospice cares for and supports thousands of people across Lincolnshire, with bases in Louth, Grantham, Spalding, Boston, Gainsborough and Lincoln.
Artists and students across the county explored the theme, 'Love Lincolnshire'. A charity value is 'having heart' and its emblem is also a heart.
The hospice trail is designed for the whole family, and free to take part, with more than 30 sculptures and points of interests across Lincolnshire.
There are 19 other sculptures in Lincoln, 5 on the East Coast and 5 in the towns where St Barnabas has a Wellbeing Centre.
It runs until 4th September, after which all sculptures will be at the Lincoln Museum (The Collection) from 11th until 28th September.
The HeART Trail can be found at The St Barnabas HeART Trail 2023