Ethos, Values and Vision
At William Farr Church of England Comprehensive School, we are proud to be an inclusive and fully comprehensive school, catering for the needs of all of our students. Our students consistently make excellent progress in their studies and their behaviour is exemplary; not only do they respect one another, but they have respectful and excellent relationships with all of the staff.
Our school vision is to provide all members of the school community with the opportunities to engage with 'life in all its fullness' (John 10:10) through the highest quality of education, encouragement and endeavour. We are committed to striving for excellence and ensuring that all students are known, valued and can achieve.
Our vision is underpinned by our core values which are: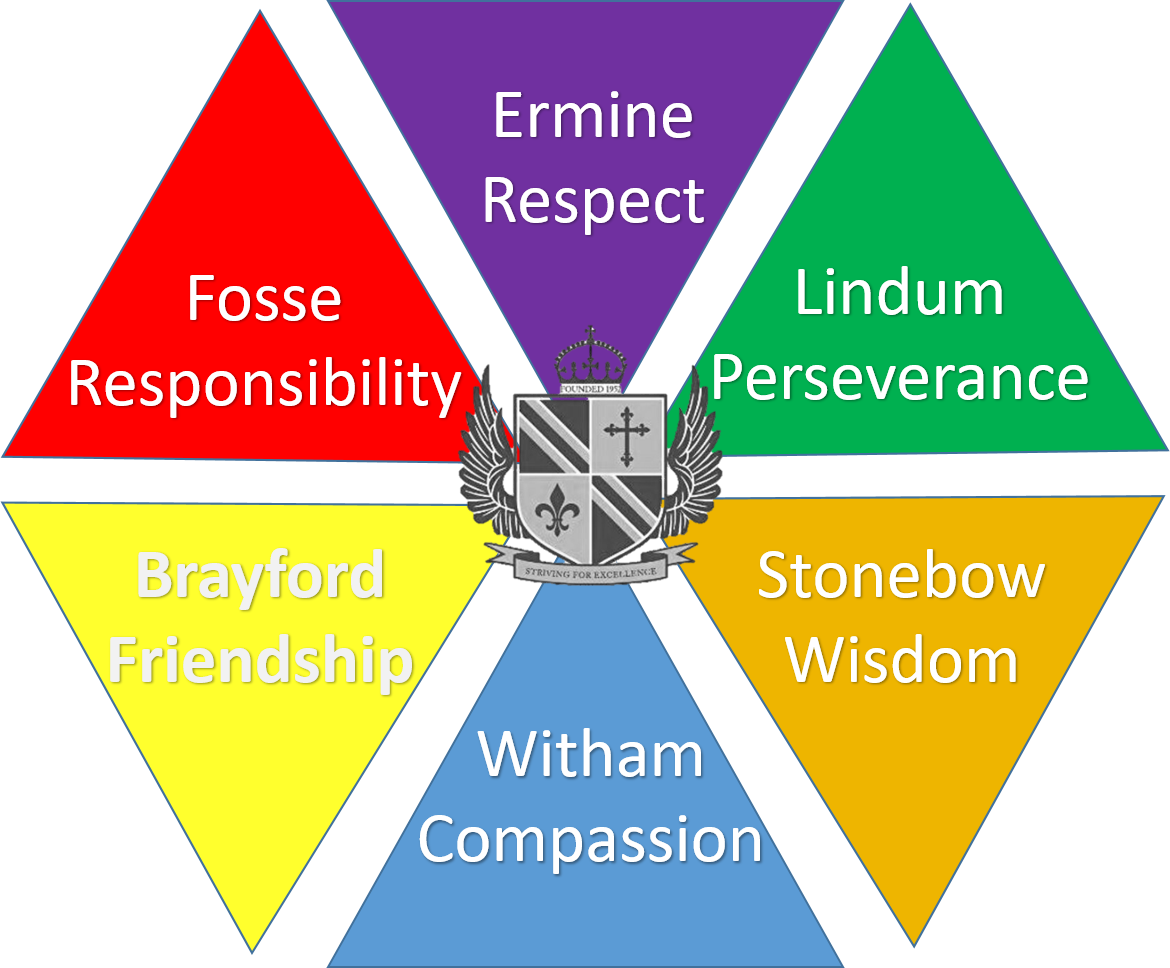 Our House system is a key feature of the school. Every student belongs to a house as do all members of staff. Houses compete in a variety of sporting and cultural competitions throughout the year and also gain points through the academic and social 'merit' systems. Each of our core values is associated with one of our Houses.